The Waving Cat is a boutique

research and strategic advisory

firm built around the mission to align emerging technologies and citizen empowerment.
We work at the intersection of technology, governance, policy and social impact — with foundations, public and private sector.

We can help your organization navigate uncharted waters, and to develop positions to issues at the intersection of emerging tech, civil rights and policy. We provide insights and strategic advice through a range of formats — from lightweight conversations to deep dives, from transformation processes to helping set up new programs.
Our research & foresight keeps you up to date on cutting edge developments in emerging technologies and provides a deep understanding of their implications.
Our digital strategy and advisory services identify opportunities for positive impact and ways to act on them. We help define your organization's strategic path towards greater impact, opportunity, and relevance.
With extensive experience with
commercial and governmental clients
,
foundations
, and
civil society
, we work with
organizations who strive to shape their field
rather than follow. Our approach to technology, business and culture is always responsible & human-centered. We care deeply about positive social impact, societal good & public interest.
We work in English and German.
Based in Berlin, happy to travel.
During the lockdown, feel free to book an informal call (every Tuesday) to discuss any ideas or have a chat. No need to email first.
Lieber auf deutsch?
Unsere Website ist komplett englischsprachig, aber wir arbeiten bei Bedarf natürlich auch gerne auf deutsch.
Get in touch!
Clients
Projects range from project-based to year-long engagements, from workshop to written reports to an ongoing conversation. Services include digital strategy, research, and digital transformation. However, some of the most valuable work happens outside classic formats, like being a thought and sparring partner for leadership and doing deep dives from there.
Recent projects
The Trustable Technology Mark, a Trustmark for IoT:
Within the ThingsCon network we are developing a trustmark for consumer IoT products to help consumers recognize trustworthy connected devices. This is project is based on
research we conducted for Mozilla in 2017
and supported by Mozilla through a fellowship.
Learn more.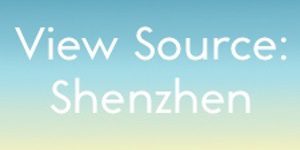 View Source: Shenzhen. We went to Shenzhen to explore the Shenzhen hardware ecosystem.
The majority of electronics worldwide are made in Shenzhen, China, the so-called Silicon Valley of Hardware. We wanted to pull back the curtain.So we decided to go to where a large portion of IoT is
made
, and pull back the curtain—and explore how to promote the creation of a responsible Internet of Things.
Learn more.
The State of Responsible IoT: A collection of essays by experts from the inter-disciplinary ThingsCon community of IoT practitioners.
It explores the challenges, opportunities and questions surrounding the creation of a responsible & human-centric Internet of Things (IoT). It's a critical time in the development of the Internet of Things (IoT). We believe the ThingsCon community has a valuable contribution to make to ensure a future where IoT works for everyone: A responsible & human-centric IoT.
Learn more.

Tech policy advisory for Google HQ.
Working with the Mountain View public policy team, we supported Google regarding a range of tech-related policy questions. (Details are confidential.)
Digitalisierung und die Smart City. Ressource und Barriere transformativer Urbanisierung. Expertise für das WBGU-Hauptgutachten "Der Umzug der Menschheit: Die transformative Kraft der Städte".
Prof. Dr. Christoph Bieber and I were kindly asked to contribute some research and policy recommendations for a larger report for the German federal government around the role of cities and urbanization in the 21st century. The report is called "Humanity on the move: The transformative power of cities" (Der Umzug der Menschheit: Die transformative Kraft der Städte) and published through WBGU, the German Advisory Council on Global Change.
Learn more.
Understanding the Connected Home—Thoughts on Living in Tomorrow's Connected Home.
Connectivity increasingly makes its way into our living rooms, kitchens and bedrooms. The internet is coming into our smoke detectors, lights, door locks, kitchen scales and ovens. We bring in more connectivity through fitness tracking wristbands and our phones and tablets, and take it along when we get into the driving computers that are our cars. We explore the connected home—how it can be designed, how we can engage with it and control it, how we can live with it and still have agency over our data. Co-authored with Michelle Thorne.
Learn more.
Much of our client work is confidential, however we share most our own research publicly.
Client Services
Strategy
As a boutique research and strategic advisory firm built around the mission to empower citizens, and to bring public interest into focus, we help our clients fulfill their missions around emerging technology and social impact by providing world class strategic advice.
We bring in the knowledge and insights of extensive experience and a global network of experts. Our strategic advisory helps identify opportunities for positive impact and ways to act on them. We help define your organization's strategic path towards greater impact, opportunity, and relevance.
Think of it as future proofing.
Let's discuss how we can help you.
Research & Foresight
To lead and advance the field, you need to look ahead and understand what's on the horizon—and what's possible. In future-facing areas like emerging tech, quantitative data doesn't cut it: We provide—and help you apply—foresight & research so you stay ahead of the curve.
Think of a guide who accompanies you on your journey, draws maps as needed, helps you read and interpret the environment, and helps you find the best path forward.
All this can be delivered conveniently through a report or presentation, or in an ongoing conversation.
You'll see an outsized positive impact
by the time your competition only just starts to get underway to catch up. This research is informed by, and feeds back into, our own research, events, publications, and extensive experience. Our perspective, like our network of experts and partners, is global. We always have our bags packed.
Recent project examples
For a

foundation

: Research & strategic advice regarding potentials & challenges of a trustmark for IoT
For a

federal government

: Research & policy recommendations around the political, social and technological implications of "smart cities"
For a

foundation

: Research and policy recommendations around smart cities and public policy.
For current projects, scroll to the footer of this page or jump to /now.
Areas of engagement
Our work focuses mostly on impact and opportunities of (internet-related) technologies—on the technologies, business models, and policies that the internet enables or leverages in new and meaningful ways. Typical areas of engagement include:
Responsible Internet of Things (IoT)

& connected products/services

Smart cities

& connected homes

Digital transformation

& open innovation practices
In-house Projects
Publications & Products
We frequently launch our own projects—usually in close collaboration with external partners—which then turn into publications or products: Consider it our in-house R&D lab and incubator.
Ebooks & reports
Magazines
Special projects

Emerging tech events
We seek to advance the field and spread knowledge & insights broadly. That is why, in addition to our publications & products, we launched a number conferences for pioneer communities.
Among others, I co-founded and chaired the conferences ThingsCon (IoT), UIKonf (iOS development), Cognitive Cities (smart cities), and atoms&bits (maker movement); co-directed NEXT Conference 2012-15; and served as co-chair for Interaction16.
These events always inform our research and help us build out our network.
Sometimes, they unfold into something much larger and take on a life of their own, like the global ThingsCon community, a global community of IoT practitioners with deep expertise committed to foster the creation of a responsible & human-centric Internet of Things (IoT).
Work with us
I contribute most value in long-term collaborations, with a high degree of autonomy, and in projects of an exploratory nature.
Usually my role is that of an advisor, consultant, or sparring partner, and I'm happy to bring in a team to deliver. This kind of work is both highly networked and varied, and it yields a range of outputs or services. Please take the services listed here as a starting point for a conversation rather than a fixed set of offerings.
Let's have a chat and see what opportunities we can find to work together. Get in touch.
Get in touch!