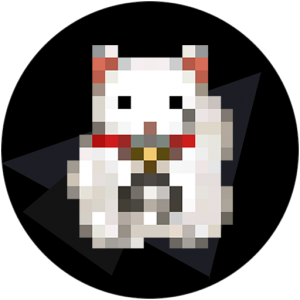 Hi, my name is Peter Bihr. I work as a
high-level strategic advisor

with

philanthropies, non-profits & public sector

at the intersection of tech, governance, policy & social impact. My focus is on how emerging technologies can benefit society.
My work is built around the core belief that technology must serve citizens and society, and never the other way around.
Get in touch to discuss your needs. (Happy to work in English or German.)
My Approach
With my research and strategic advisory I work at the intersection of technology, governance, policy and social impact — with philanthropies, public and private sector.
Technology is never neutral
My work centers around a strong, well-informed belief about the relationships between technology and society — namely that technology must always be in service to society.
(Here's
my agenda
as best as I can describe it.) I can help your organization navigate uncharted waters, and to
develop positions to issues at the intersection of emerging tech, civil rights and policy
. I provide insights and strategic advice through a range of formats — from lightweight conversations to deep dives, from transformation processes to helping set up new programs.
How we work
With my far-reaching network and extensive experience with commercial and governmental clients, foundations and civil society, I work with organizations who strive to shape their field rather than follow. My approach to technology, business and culture is always responsible & human-centered. I care deeply about positive social impact, societal good & public interest, which is why I also constantly investigate issues independently and share my findings freely through publications, convenings and the occasional prototype — usually through collaborations. I'm based in Berlin and work in English and German.
Work with me
Lieber auf deutsch?
Die Website ist englischsprachig, aber wir können bei Bedarf natürlich auch gerne auf deutsch zusammen arbeiten.
Working with me
I contribute most value in long-term collaborations and in projects of an exploratory nature. Usually my role is that of an advisor or sparring partner, and I'm happy to bring in a team to deliver. This kind of work is both highly networked and varied, and it yields a range of outputs or services. Please take the services listed on this page as a starting point for a conversation rather than a fixed set of offerings.
Let's have a chat and see what opportunities we can find to work togther. Get in touch.
What I do
Strategic Advisory
I help sharpen your organization's positioning in relation to larger societal needs and trends at the intersection of emerging technology and social impact / public interest.
By identifying opportunities for impact, I help you allocate scarce resources where they are most needed for long-term impact. Get away from trend reports and focus on the important stuff.
I love to help charting a strategic path for your organization towards greater impact, opportunity and relevance. Not just for the next quarter, but the next decade.
I also serve as a thought partner — or sparring partner, if you will — to help executives test and hone ideas and strategies by bringing in a fresh external expert perspective.
Research & Capacity Building
My research keeps you up to date
on cutting edge developments in emerging technologies and their potential impact through custom reports, ongoing conversations, and other formats.
I help your organization develop a deep understanding
of the impact of emerging technology in the most relevant strategic and policy areas for your organization.
I strengthen your capacity for sensing, sensemaking and decision-making
in an environment defined by complexity, uncertainties, and rapid change.
Outside of client projects, I spend a significant amount of my time on independent work (research, writing, advocacy).
Specifically, I'm currently doing research that aims to offer accessible, pragmatic guidelines for how to approach decisions that involve technology, and to approach them with a focus on public interest, citizen empowerment and civil rights in mind. It is aimed primarily at funders and policy makers in that space but is relevant to a much broader audience. As part of this research, I co-host a podcast.
My Areas of Engagement
I focus on the intersections where emerging technologies overlap with social impact & public interest as well as with policy & strategy.
Typically in my work I explore issues such as:
How do data-driven systems like Internet of Things or Artificial Intelligence impact governance?
How can we make sure that Smart Cities work well for citizens rather than just vendors?
How can we empower the next generation of leaders to make the right choices regarding technology and its impacts going forward?
It's a reasonably broad field, but at these intersections there is real leverage for meaningful impact.
Clients

I've worked with clients from all types of backgrounds including public sector, foundations and non-profits, industry and tech, media and research.
My projects range from project-based to year-long engagements. Some of the most valuable work happens outside classic formats, by being thought and sparring partner for leadership or by helping set up new exploratory initiatives.
Recent Publications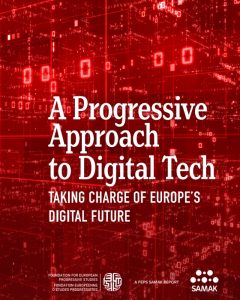 Relevant Projects
The Trustable Technology Mark, a Trustmark for IoT: Within the ThingsCon network we developed a trustmark for consumer IoT products to evaluate the trustworthiness of connected products.
Towards a European AI & Society Ecosystem is a report I co-authored (published by Stiftung Neue Verantwortung and ThingsCon) about opportunities and challenges of the emerging European AI & Society Ecosystem. Learn more.
Smart Cities: A Key to a Progressive Europe is a report about Smart Cities as seen through a progressive policy lens. It's part of the joint FEPS/Samak report A Progressive Approach to Digital Tech. Learn more.
Corona Crisis: Lessons for the Future of Cities is series of interviews with decision makers of cities around the world about their cities' specific responses to the Coronavirus crisis with a focus on digital technology and civil society engagement. For and with Körber Foundation. Learn more.
View Source: Shenzhen. We went to Shenzhen to explore the Shenzhen hardware ecosystem. The majority of electronics worldwide are made in Shenzhen, China, the so-called Silicon Valley of Hardware. We wanted to pull back the curtain.So we decided to go to where a large portion of IoT is made, and pull back the curtain—and explore how to promote the creation of a responsible Internet of Things. Learn more.
Much of my client work is confidential, however I share most of my own research publicly.
In-house Projects
Publications & Products
I frequently launch our own projects—usually in close collaboration with external partners—which then turn into publications or products: Consider it the in-house R&D lab and incubator.
Ebooks & reports
Magazines
The Lab

Emerging tech events
I seek to advance the field and spread knowledge & insights broadly. That is why, in addition to publications & products, I launched a number conferences for pioneer communities.
Among others, I co-founded and chaired the conferences ThingsCon (IoT), UIKonf (iOS development), Cognitive Cities (smart cities), and atoms&bits (maker movement); co-directed NEXT Conference 2012-15; and served as co-chair for Interaction16.
These events inform my research and help build out my network.
Sometimes, they unfold into something much larger and take on a life of their own, like the global ThingsCon community, a global community of IoT practitioners with deep expertise committed to foster the creation of a responsible & human-centric Internet of Things (IoT).