So as part of this fall's conference season, I'm just wrapping up a trip of three of the big ones: Dublin Web Summit, DLD Tel Aviv and WIRED 2012. I've been enjoying the trip a lot, and figured it might help to briefly share my impressions for those who want to pick their conference schedule in the coming years.
These impressions are all through my personal lense, of course, but I'll try to put it into perspective where I can. Just keep in mind that as a conference organizer and curator I tend to look at these things from a bit of a meta perspective.
So here we go – Dublin Web Summit, DLD Tel Aviv & WIRED 2012 at a glance.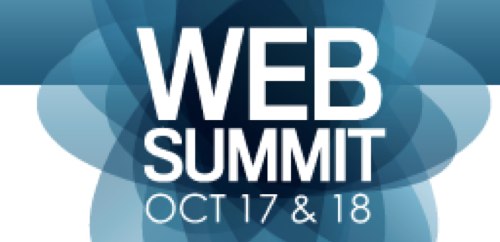 Dublin Web Summit (DWS)
First of all, Dublin Web Summit is BIG. Not SXSW big, but with something like three to four thousand participants it's not just one of the biggest web conferences in Europe – it's most certainly the fastest growing. It almost feels like the Summit came out of nowhere and now is truly a force to reckon with, in a good way. This is largely thanks to networking master Paddy Cosgrove, who heads both the Summit and F.ounders, which took place right after the Web Summit.
This rapid growth comes at a bit of a price at least insofar as it means that there are lots of active participants – by which I mean speakers, panelists, exhibitors, etc. That's great for the networking, which is clearly a strong focus of the organizers. (There are lots and lots of dedicated networking areas and activities for startups, investors, etc.) It's slightly less good since it means the atmosphere is more tradeshow like than other comparable conferences. There are plenty of booths, demo areas and small stages, which leads to more noise – by which I mean both audio levels and signal-to-noise ration.
That said, the Summit attracts both great speakers and all the right audience, so it's all good. Worth going? Definitively if you're a startup or investor.
Also, I hear there was some serious partying going on at night, but as I had to leave for an early flight I had to drop out early on.

DLD Tel Aviv
Of the three cities here, Tel Aviv was the only one I hadn't been to before. And it's a great city to host a DLD event. Jaffa Port makes for a brilliant backdrop for DLD Tel Aviv. Where else can you rent a boat for a couple of hours in between to go for a quick cruise as some folks did there?
I liked particularly that it was a largely new group of people for me. Often at web and tech events it feels like I know a large part of the audience – which is great in itself, but getting to know a whole new group is a relatively rare and excellent opportunity.
The strong focus on panels instead of talks didn't quite work for me as things often stayed somewhat generic in terms of content. As an organizer I realize that panels play an important role, but personally I'm a big fan of a well-prepared talk.
The energy in the city (perhaps the whole country?) is infectious. You can feel the buzz and energy in all the hallway conversations and over dinners. As someone put it (and this would work for Berlin as well): Everyone here either has – or is – a startup. The Tel Aviv-Berlin connection seems strong, by the way. There were so many people who had their feet in either one or both of these two cities, I stopped counting.
As DLD Tel Aviv was set up like a festival with one main conference and plenty of (often free) side events, there was a lot going on that I didn't get a chance to catch as I stuck with the core conference most of the time. So I can't speak about these developer garages, speed networking events, etc.
Thanks to the DLD team for the invite & welcome, to Frog Design for a nice reception, as well as Tel Aviv for a great couple of days. All the folks at Tel Aviv have been great hosts.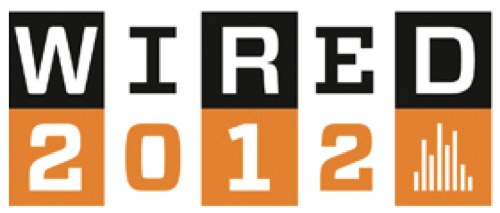 WIRED 2012
Wow! WIRED had it all – a great, old school location (The Brewery, London), inspiring, top notch speakers (including both lots of TED-level talks and up-and-coming geeks), and plenty of occasion to meet folks over snacks or drinks. I certainly had a blast.
WIRED UK editor in chief and conference chair David Rowan managed to make the most of WIRED's network, and he got a really impressive line up on stage. More importantly, I truly enjoyed the eclectic mix of topics and speakers, ranging from the truly geeky (neuroscience, memory training) to the experimental (dancing robots, drones) to the more human side of things (Arab Spring stories, overcoming personal challenges, reinventing charity).
There was a fair share of TED fellows on stage, which is always a bit of a mixed bag – on one hand, the training TED speakers receive leaves them with a strong and quite distinctive style of speaking, and they've had a lot of exposure beforehands, making it harder to surprise anyone; on the other hand, both topics and quality of these talks are always great. So in the end I'd say this works out most of the time.
The food was served in The Lab, a demo area where you could go hands-on with lots of nicely geeky things, again ranging from Team Black Sheep's drones to Makies 3D-fabricated dolls to a Makerbot 2. This makes lunches much more fun, and everybody has something to talk about while getting their snacks. And of course it's good fun to talk to the folks behind the projects themselves, as they have a little more time there than when they just fly in and out for a conference talk.
I've said it on Twitter before, and I'm going to say it again: Hands-down one of the best events I've been to in quite awhile. Fantastic. Definitively go if you have a chance.
Some photos of WIRED12 here.