A quick overview of some of the bigger or more interesting milestones in my work. In other words, some of the things I'm a bit proud of, and that can serve as a glimpse into what kind of stuff and the topics I like working on.
A note: If you wonder why there are so many events in there, it's quite simple. While most of my work used to be for clients and it doesn't feel right to claim any credit for those, most of these events were more or less direct results of my initiative. Since I tend to explore topics that interest me through the vehicle of events or writing, these projects listed here can give you a glimpse into the topics I've been focusing on over time.
What all of these things have in common: They all explore how emerging technologies change the world we live in, and they foster communities of innovation as well as the exchange of ideas.
---
ThingsCon Report: The State of Responsible Iot
The ThingsCon report The State of Responsible IoT is a collection of essays by experts from the inter-disciplinary ThingsCon community of IoT practitioners. It explores the challenges, opportunities and questions surrounding the creation of a responsible & human-centric Internet of Things (IoT). For your convenience you can read it on Medium or download a PDF. (Link)
---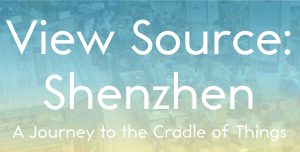 View Source: Shenzhen
We went to Shenzhen to explore opportunities for collaboration between European Internet of Things practitioners and the Shenzhen hardware ecosystem—and how to promote the creation of a responsible Internet of Things. The result is available online as a PDF as well as a publication on Medium. (Link)
---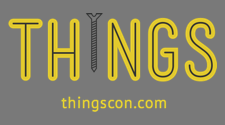 ThingsCon
Updated: ThingsCon started as a conference on the future of hardware in 2014 and has since evolved into a global community of Internet of Things practitioners who foster the creation of a human-centric and responsible IoT. To that purpose it's an event platform as well a as a not-for-profit organization (ThingsCon e.V.). Co-founded this Simon Höhe, Max Krüger, and Emu Schwarz. (website)
---

Zephyr Berlin
Pants that travel well & are built to last. Made locally in Berlin for fair wages with Swiss performance fabric. In collaboration with Michelle Thorne and Cecilia Palmer, we funded this experiment in physical product delivery successfully on Kickstarter. (Website)
---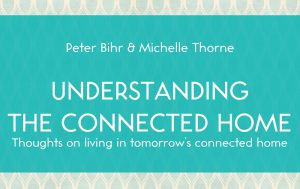 Understanding the Connected Home
Together with Michelle Thorne, head of Mozilla's Open IoT Studio (and full disclosure, my wife) I co-wrote a second, fully revised edition of our ebook Understanding the Connected Home—Thoughts on living in tomorrow's connected home. (Website)
---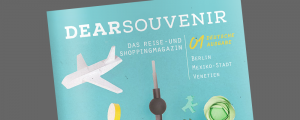 Dearsouvenir
Dearsouvenir is a digital travel and shopping magazine that helps explore a destination through souvenirs and the delightful stories behind them. Spun off into its own company in collaboration with Wolfgang Macht & Carry-On Publishing. (Website)
---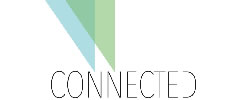 Connected: Understanding the Internet of Things
Connected is a print publication tracking the evolving Internet of Things ecosystem. Edited jointly with Alexandra Deschamps-Sonsino, this collection of essays by the best and brightest in the field is published as a 16 page newspaper. (Website)
---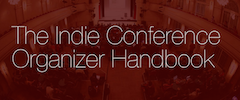 The Indie Conference Organizer Handbook
Max Krüger and I teamed up to write a handbook for indie conference organizers. It's called TICOH: The Indie Conference Organizer Handbook – A practical guide to running your very own indie conference and it's available for free under a Creative Commons (by-nc-sa) license (Website).
---
ThingsCon
Things is a two-day event on the future of hardware , and a part of Hardware Day Berlin. Co-organizing this as an independent event with Simon Höher/Knowable and Max Krüger. (website)
---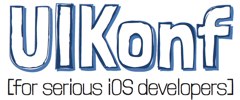 UIkonf
Berlin's first English-language iOS developer conference. Co-organizing this as an independent event with Matt Patterson and Chris Eidhof since 2013 (website)
---
NEXT Berlin
I'm the Program Director for NEXT Berlin, one of Europe's leading (and biggest) web conferences. In previous years I've curated several stages at NEXT, too. Disclosure: NEXT are a client of mine.
---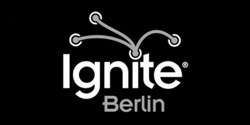 Ignite Berlin
Ignite is a global event series with an interesting format constraint: For 5 minutes, speakers get to talk about a topic they are passionate about, and their slides automatically forward every 15 seconds. It's both inspiring and entertaining. I've been organizing Ignite Berlin since 2010, first with Matt Biddulph, then with my collaborators Claudia Rauch and Yasmina Haryono. Enlighten us, but make it quick!
---
Makers Make
Making should be easier: Natasha Carolan and I co-founded Makers Make to allow independent product designers more easily to get from idea to market. (Discontinued after research and concept phase.)
---
The Alpine Review
I serve as Editor at Large, Europe, for the print-only, bi-annual magazine The Alpine Review. At The Alpine Review, we "assemble emerging signals, connections and patterns and tie them together with the people, places and things that draw our attention. A compendium of ideas for a world in transition." In my own words, a mag by our tribe for our tribe.
---
Report: A Glimpse Into The Future
A report on the macro trends shaping the years to come I wrote at Third Wave. It's a little forecasting project based on input of the fantastic Alexandra Deschamps-Sonsino, Dannie Jost, Georgina Voss, Mike Arauz, Sami Niemelä, Stefan Erschwendner and Tamao Funahashi. It is available in full length here: A Glimpse Into The Future
---
Dossier: The Quantified Self
An extensive dossier about the Quantified Self I co-authored at Third Wave. It was an ongoing series that aimed to both give an introduction into personal analytics and to dive deeper into the implications and relevant issues. Available here: The Quantified Self
---
Symposium: Digitale Selbstvermessung
While at Third Wave, and in collaboration with Hybrid Plattform (a joint research platform between Berlin's Technical University and University of Arts), I organized a symposium on body tracking called "Digitale Selbstvermessung" (see this video).
---
---
Third Wave
In 2010, I co-founded Third Wave with two partners, as part think tank, part digital strategy consultancy. Among many other things, Third Wave published an extensive series on the Quantified Self and a glimpse into the near future, and organized Cognitive Cities Conference. I left in 2012 to pursue other interests.
---
Cognitive Cities Conference
Cognitive Cities Conference explored the future of connected cities. I organized this independent conference along with my partners at Third Wave and a bunch of friends in 2012 to look at the future of cities & technology, and how both fields interface. We had a number of fantastic speakers ranging from a Sci-Fi author to MIT researchers to data viz folks. We also put together a CoCities Salon in Amsterdam. More about CoCities in my blog.
---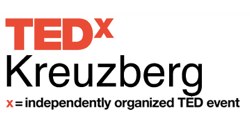 TEDxKreuzberg
Twice, in 2010 & 2011, I co-organized TEDxKreuzberg at Betahaus Berlin. Inspiring talks in a cozy setting. Read my blogposts about TEDxKreuzberg here.
---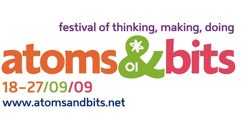 Atoms&Bits Festival
Atoms&Bits Festival was a conference and festival to celebrate the maker culture and what we might call the "post-digital" today: An event to explore the intersection of the digital and physical world. Organized in 2009 by a loose group of local technologists and activists (my blogposts here).
---
Online Election Campaigning (SPD/Jusos 2009)
During the German federal elections 2009, I was the external strategic lead for the SPD (social democrats) youth organization's online campaign. We focused on giving young voters the tools to engage their communities and spread their messages. Disclosure: This was client work.
---
Weblogs & Political Journalists
Way back in 2006, I wrote my masters thesis about the role of blogs for the work of political journalists in Germany. (Full text here. Spoiler: At the time, blogs weren't relevant for political journalists in Germany.) It was part of my MA in Media & Communications at Freie Universität Berlin, and was graded 1,0 (the German equivalent of a straight A). I also co-authored a text book on virtual worlds for UOC Barcelona together with my friends Max Senges and Thomas Praus.