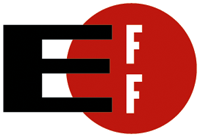 Just stumbled upon something at Reporters Without Borders (RSF) which I hadn't noticed before: RSF offers weblog hosting. For a monthly fee (5,90 or 14,90 Euros depending on the plan) you get an ad-free blog and RSF's promise that they won't work with the police in restrictive countries by giving out your details. (Like Yahoo does. Suckers.) The premium account includes tech support as well.
The cool thing, though, is that the subscription fee helps funding RSF's goals and mission:
Part of your subscription goes to Reporters Without Borders, an NGO that defends press freedom and the rights of journalists and bloggers around the world. The organisation gives financial help to the families of those in prison in repressive countries because of material they've posted online.
You can "adopt" a jailed cyber-dissident. If you do, the person's name and photo will automatically appear on the right of your blog. Publicising these prisoners helps them to get released.
Nice way to get raise funding, I'd say. Wouldn't that be a thing for the Electronic Frontier Foundation to do, too? There's so much of an overlap in both organizations' goals: Add their knowledge about free speech, privacy and web communication, and you get some really well-protected blogs…
EFF: Fighting for Bloggers' rights